The Jefferson County Library Cooperative (Alabama) recently shared a special web page they designed to help answer questions they were receiving from the public regarding ebook availability. They did an excellent job of posting links to specific publishers who are unwilling to work with libraries as well as providing information on why libraries don't have the same access as a regular person. Instead of copying what they've put together so successfully, we are simply posting the information here for you to read. (Or you can access it directly on the JCLC website) We wanted to share the content with you so you could understand the major hurdle that keeps the CRPL from providing you access to every ebook available.
Why aren't there more eBooks?
Many Publishers Will Not sell or License E-Books to Libraries
A library, unlike a regular person, cannot purchase an eBook from Amazon or Barnes & Noble and then lend it out to another person. Libraries can buy a printed book from these companies, place it on the shelf, and lend it out. Digital content is treated differently by the publishers and the companies who manage digital content licensing.  
We want to offer as many eBooks as we can to our patrons; however, the publishers' policies are preventing us from doing so. Please know that we are committed to advocating for a change to these restrictive policies. 
The following companies currently refuse to sell or license eBooks to libraries: 
We think that's wrong.  If you do too, you can write or call each publisher to let them know what you think.  For your convenience, the addresses and a sample letter are provided here.
Just a few of the titles not available as library eBooks due to publisher restrictions: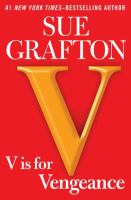 More information can be found on the JCLC website. We thank them for their advocacy on behalf of all public libraries and share their desire to provide access to our patrons. We will work to keep you informed as the dialogue continues with publishers and libraries.